I've got so many things to talk about today, including new features out now in Shoot, Office Hours Global, BeatSheet for Mac and a discount code for Ecamm Live.
Let's jump in!
New features in Shoot
You may have noticed some changes in Shoot. Here's what I added last week:
When you start the app, it does a smooth transition instead of starting out wonky 😅
PRO ONLY New drawing tools let you pick colours and apply a dark background. The lines are now much smoother and you can undo!

PRO ONLY Introducing the Fenwick Frame as used on Office Hours Global. This is a handy guide gives you an eye-line and a chin-line to frame yourself nicely.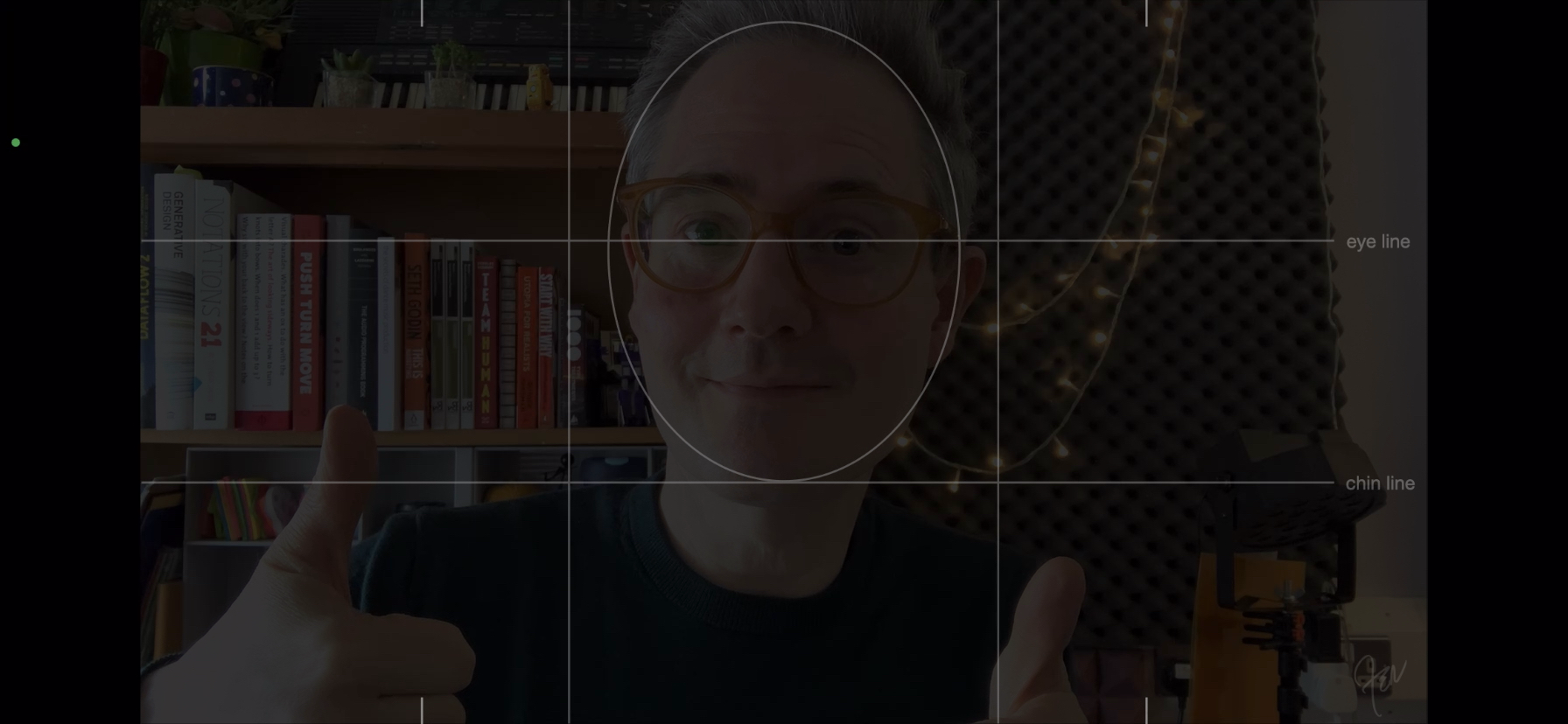 What is Office Hours Global?
I discovered Office Hours through David Paskin. It's an invaluable resource for anybody interested in broadcast tech any anything nerdy related to audio/video. You can ask anything you want and I personally have learned a lot from all the experts on the panel.
I'm thrilled that Office Hours' creator Alex Lindsay liked Shoot so much that he made it his Pick of the Week on the MacBreak Weekly Podcast.
Introducing BeatSheet for Mac
I released a new Mac app last week called BeatSheet. If you find yourself overwhelmed with the technical responsibilities of producing a live stream, you can make things easier and better with a cue sheet that can switch scenes in Ecamm Live.
Here's a video showing how to plan and run better live streams with BeatSheet:
[VIDEO] Produce Better Streams with BeatSheet ▶️
Try Ecamm FREE for 2 months
If you haven't tried Ecamm Live, there's a lot to like. For all but the most complicated stream set-ups I find it much easier to deal with than OBS. "Interview Mode" has become an indispensable part of my production process allowing me to dial in guests with very little friction.
Try Ecamm (my affiliate link) - use the code beatsheet2mos to get 2 months free!
Hope life is treating you well,
All the best
Michael Forrest